1 – MATERIAL CARACTERISAZION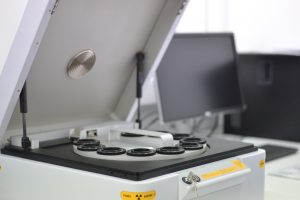 Eco'Ring perform chemical analyzes in its laboratory or in  partner laboratories.
These analyzes show us the elementary constituents, the chimical properties (metal, oxide, hydroxide,..), humidity, fire loss, granulometry…
This characterization lead to look for a recycling channel as direct as possible in order to establish the economic and legal issues.
2 – RECOVERY CHAIN DEVELOPMENT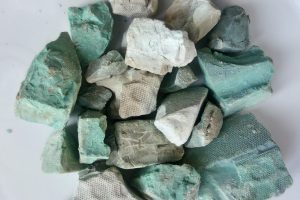 Development :
Selection of recoverable wastes
External Valorization Engineering (EVE)
Valorization offer from the EVE according to the economic, technical and legal issues
Exploitation :
Logistic and regulation (Waste Monitoring Sheet, annex 7)
Notification in case of hazardous waste cross-border transport
3 – PRODUCT DEVELOPMENT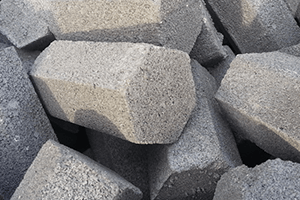 From the waste sourcing, Eco'Ring's know-how is highlighted through its research competences in order to enable the use of a given material thanks to a transformation step.
Briquettes (agglomeration)
Powders (grinding)

Ingots (smelting)
Eco'Ring is doing tests on site and validate results for industrial application at its partner.
4 – TRANSIT AND CENTRALIZATION
Since 2019, our site in Chambeon (Near Saint-Etienne FRANCE) has been registered as ICPE.
Our site is authorized by Prefectural Order for the collection and transit of waste (hazardous or not).
It's used for the storage of wastes before the recycling process.
Platform for smelting tests
Eco'Ring creates materials recovery chains by sharing its expertise in process engineering and technical assistance. Approved for CIR scheme (Research Tax Credit), research and development capabilities on the new site have evolved.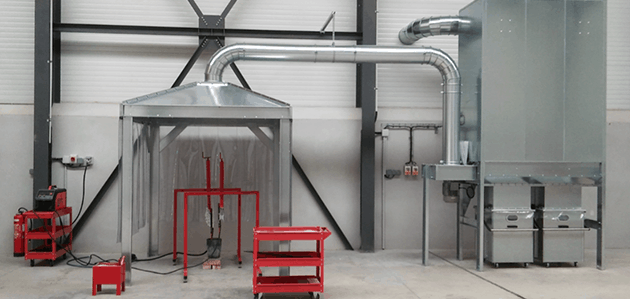 Each waste gets its solution! Eco'Ring characterizes your waste in its own laboratory before shifting them towards a potential recovery solution. We connect wastes producers (hazardous and non-hazardous) with potential recyclers, with the aim of bringing value to materials.
Logistics and administrative management, solutions to frequent waste removal needs and storage issues: Eco'Ring ensures regulatory follow-up through the mandatory documentation (Request for Waste Prior Acceptance/DAP, Certificate of Waste Prior Acceptance/CAP, Hazardous Waste Tracking Document/BSD, etc.). We ensure also the respect of the legislation linked to the ICPE (Installation Classified for the Environment Protection).